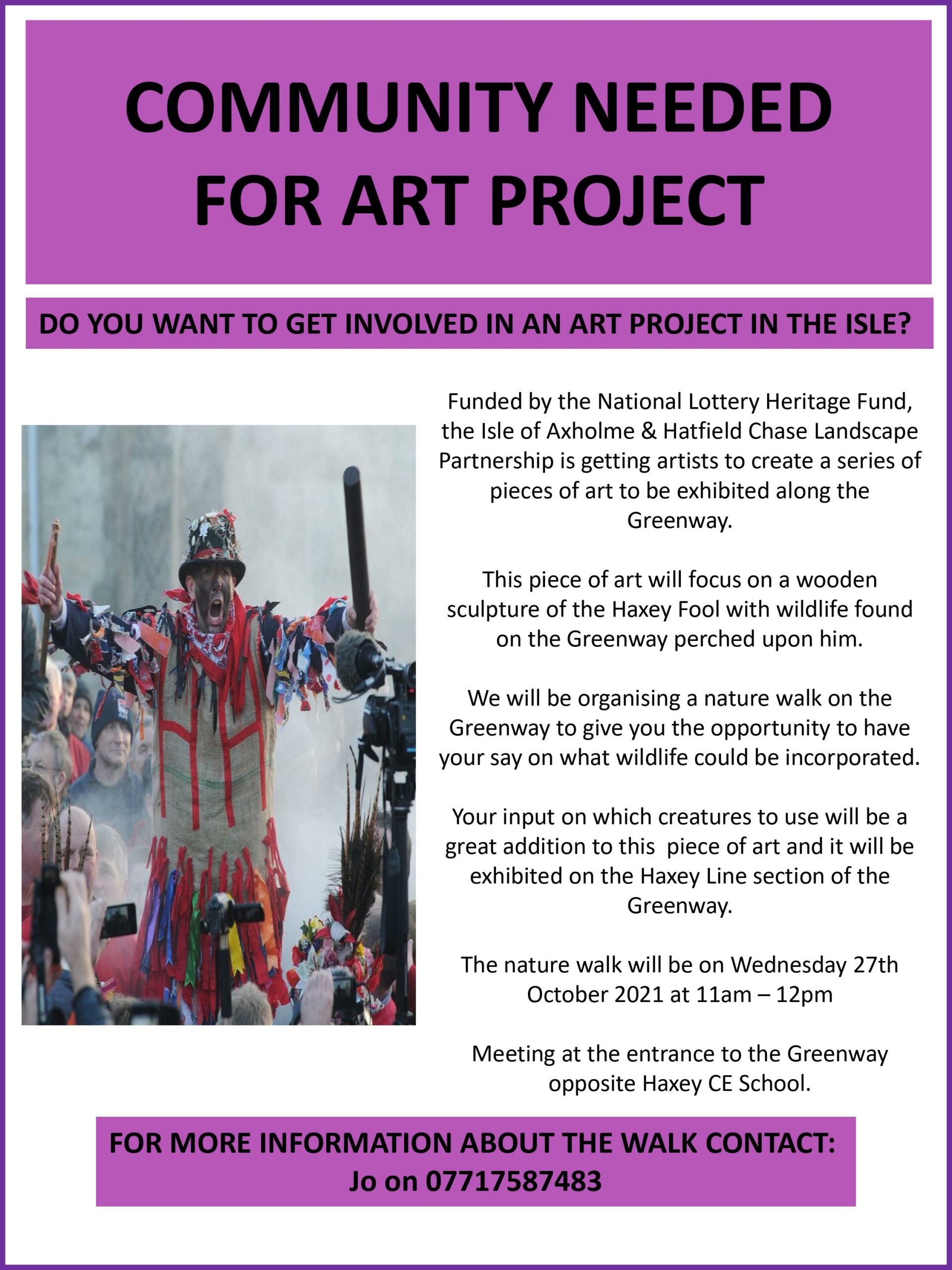 Art on the Greenway: Haxey
Artists are creating a series of pieces of art to be exhibited along the Isle Greenway.
This piece of art will focus on a wooden sculpture of the Haxey Fool with wildlife found on the Greenway perched upon him.
Join Kay for a nature walk on the Greenway to give you the opportunity to have your say on what wildlife could be incorporated.
Your input on which creatures to use will be a great addition to this piece of art and it will be exhibited on the Haxey Line section of the Greenway.
The nature walk will be on Wednesday 27th October 2021 at 11am – 12pm.
Meeting at the entrance to the Greenway opposite Haxey CE School.
No booking required – please ensure you wear appropriate footwear and clothing for the walk and weather conditions.