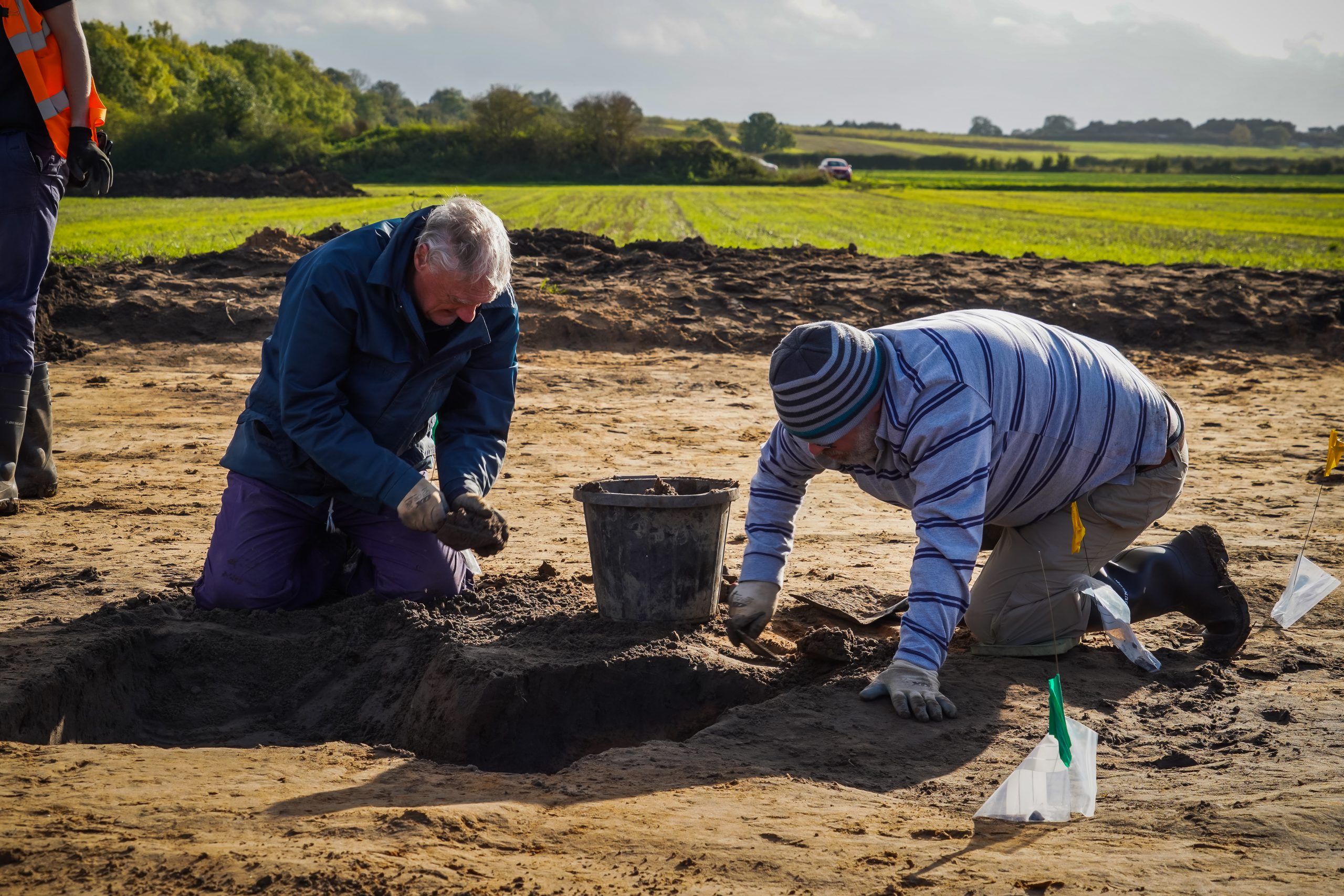 Big Dig – Crowle
Join us for a community excavation at a site in Crowle to discover what's hidden beneath the surface and the history of the landscape.
We are hosting 9 days of excavations: Saturday 23 October up till Sunday 31 October.
Every day will start with a quick orientation and introduction of the team and volunteers, then it'll be straight into the trenches.
People should prepare for it to be muddy and should wear appropriate footwear (sturdy boots or wellies) and bring waterproofs – also a gardening kneeling pad if people have one spare (if not some will be available).
We will provide all the tools and equipment required to excavate the site. When the weather provides an obstacle to use safely excavating the site, indoor workshops will be held in the facilities provided.
We welcome people of all abilities. There's a job for everyone on an archaeological site and lighter, less physical jobs such as surveying, drawing, recording and finds cleaning all form part of the process.
PLEASE NOTE – Saturday 23rd is the only time we won't be accepting children (under the age of 16) due to most of the jobs (removing the ploughsoil) will be quite physical and machinery on site. All other days are for 8+. All children must be accompanied by an appropriate adult.