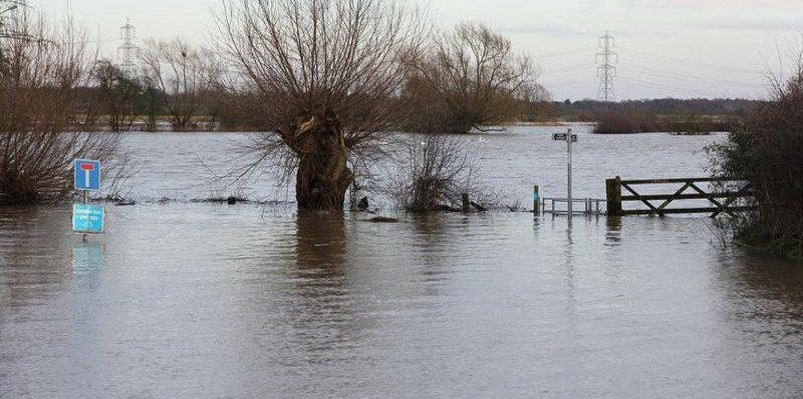 Can we talk about climate change now?
Explore issues such as flooding through interactive games or sign up to the workshop & discuss the science in more detail.
#IoAHC Project Wildscape is organising a one-day event for the general public to discuss climate change, tell you what this might mean to you and answer any of your questions.
We have two activities lined up, a workshop – which you will need to sign up to attend – and the Earth Arcade Games, which will available for the duration of the day.
Climate Change Workshop: 11-1pm
The purpose of this workshop is to increase the audience's knowledge base around climate change – the science, its implications and explore answers.
We will look at key facts and sources of uncertainty; how climate change impacts different areas of our lives, drawing upon examples from science; discuss ways in which you can become part of the solution and help bring about change.
We also explore how climate change may impact the local region and local actions and answer your questions on climate change and the science behind it. The session does not expect any prior knowledge on the topic but welcomes a willingness to debate and ask questions!
Delivered by Dr Nicki Whitehouse, University of Plymouth.
To attend Nicki's climate change workshop you must book your place via the Eventbrite link.
https://www.eventbrite.com/e/can-we-talk-about-climate-chan…
10-4pm: "Earth Arcade" – Games to save the world
The Earth Arcade will be bringing its award-winning games and Virtual Reality simulations from the Energy and Environment Institute, University of Hull. Come and witness first hand the destructive power of the Flash Flood!, and explore the impact rising sea levels will have on flooding around the Humber.
Delivered by Dr Chris Skinner, University of Hull.
No booking required for Earth Arcade.