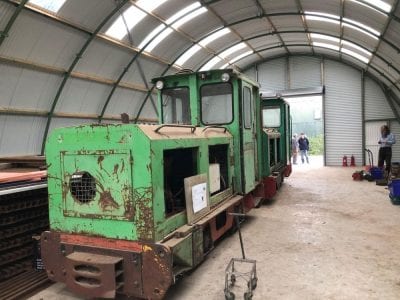 Crowle Peatland Railway – Work Day
On Saturday 20th of October we'll be having a work day, which will include cleaning the locos down and various other tasks hopefully!
If you are interested in becoming a member this is a good opportunity to come speak to us and have a look around. We'll start at 10AM and we'll finish around 3-4PM
Mel will also be bring bacon to cook and bread rolls – so you will be able to get a bacon butty!
Directions:
Coming in to Crowle from the M180 you can follow the brown duck signs which will direct you to Crowle Moors car park (We're next door)
You can also find directions through google maps
https://www.google.co.uk/…/data=!4m2!3m1!1s0x48791dbc3e05ca…
If you are wishing to help us steel-toe cap boots will be required!