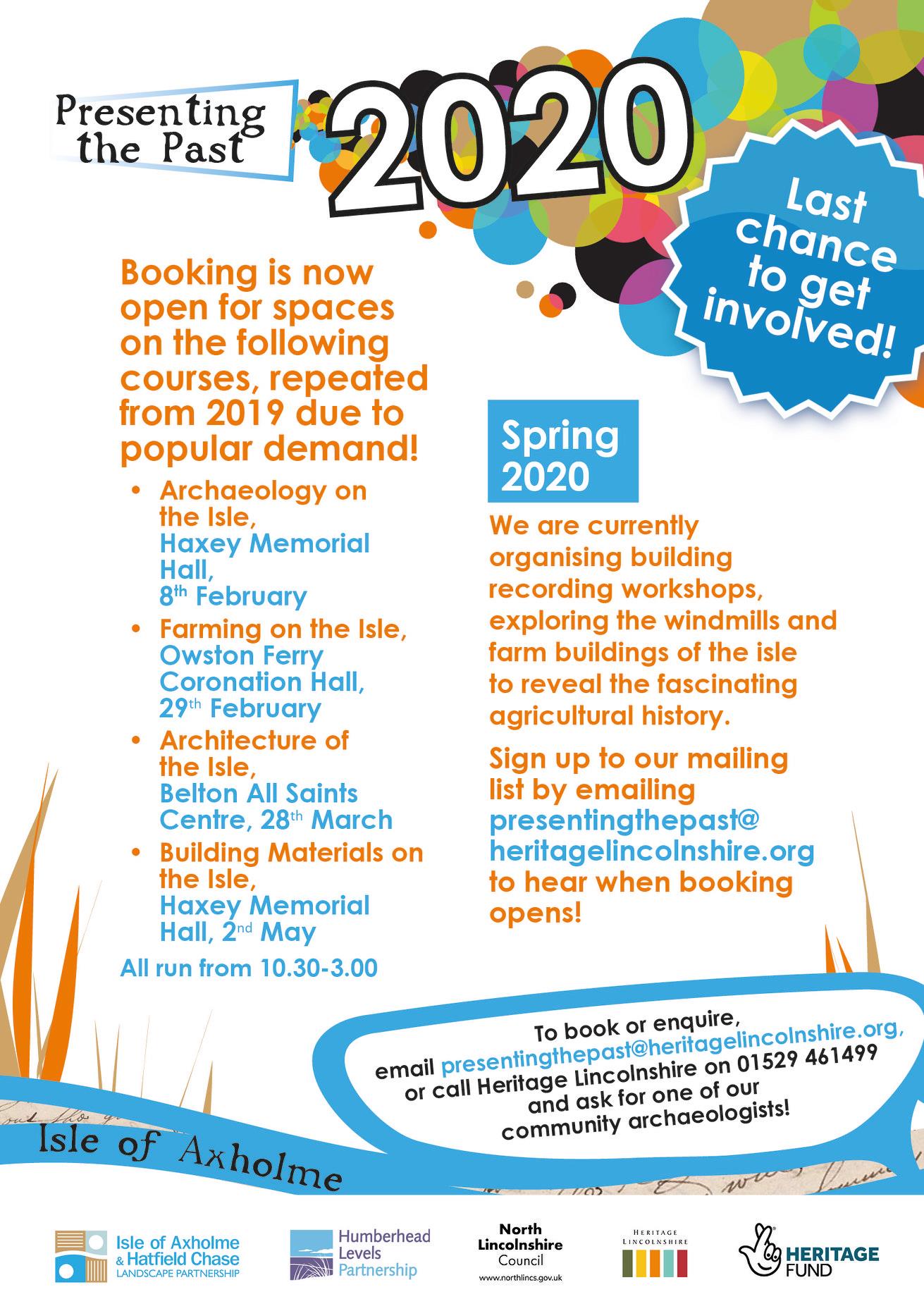 Farming on the Isle
Presenting the Past 2020 short course – come along and learn all about the history of farming of the Isle of Axholme.
Places are free but limited so booking is essential.
To book or find out further information, email [email protected], or call Heritage Lincolnshire on 01529 461499 and ask for one of their community archaeologists.
Found out more about the Presenting the Past project at https://www.heritagelincolnshire.org/take-part/presenting-the-past