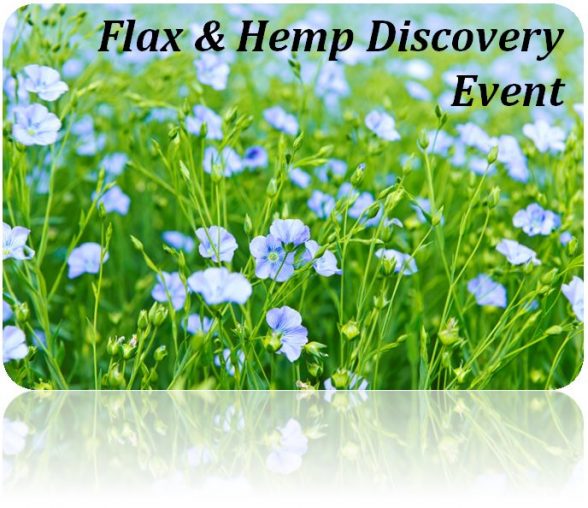 Flax and Hemp Discovery Event
Flax and Hemp have been important economic crops in the Isle of Axholme since early times. In 1639 to compensate for the loss of fishing and fowling rights, caused by the drainage of the Isle, the commoners of Epworth were awarded £400 "for a stock to employ their poor people in the making of sackcloth and cordage". Crowle, on the other hand, appears to have focussed on the manufacture of rope and twine with at least 3 rope walks.  Records in The National Archives record sales of flax in the 18th Century from the Isle to Woolwich Arsenal where the flax was used to make ropes and canvas for warships.
The Landscape Partnership project from "Retting Pits to Flaxen Locks" aims to find out more about this interesting aspect of our local history.
Come along to this event to find out how you can get involved in archaeological investigations of retting pits and an experimental project to grow and process flax. Also we want to record the remains of anything to do with the flax industry, from the location of retting pits, rope walks and the remains of flax mills.