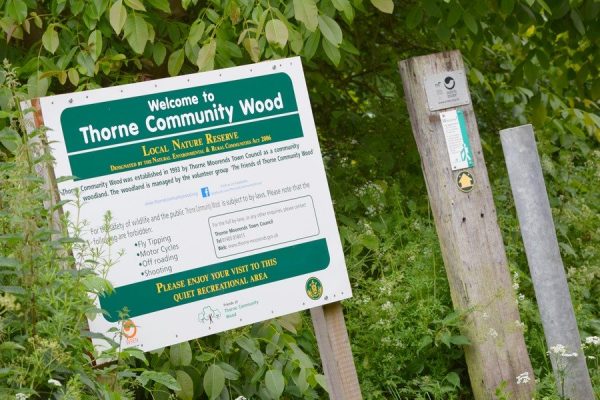 Friends of Thorne Community Wood Task Day
The Friends of Thorne Community Wood is a group that maintains, develops and promotes Thorne Community Wood.
Founded in 1994 they work closely with the wood's landowners (Thorne Moorends Town Council). The Group is managed and run entirely by volunteers.
The Friends of Thorne Community Wood aim to provide the people of Thorne, Moorends and the surrounding area with the chance to undertake practical conservation work and learn about local environmental issues.
They hold task days throughout the year in order to maintain this thriving woodland, situated alongside the Stainforth-Keadby Canal.  Why not come along to one, help with the up keep of the area and enjoy the outdoors with friends.
If you would like to go along and help out please contact them direct so they know how many people to expect and can plan accordingly.
Contact via:
Facebook – @ThorneCommunityWood
Email – [email protected]
Leave a message on 07902 772695