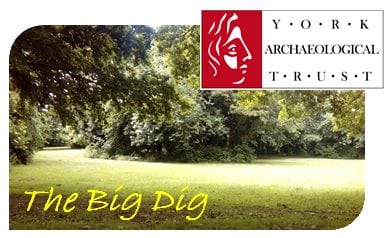 Medieval Manor Community Project
Join us at the Vinegarth site for this amazing big dig……..
Reputed to be the site of a medieval manor house, Vinegarth was home to one of the greatest families of the Middle Ages, the Mowbrays.  Archaeologists will be digging the Vinegarth site looking for further evidence of this famous manor.
Volunteers of all ages are needed to help carry out the archaeological works and full training will be provided.
Booking is essential – via Eventbrite – https://medievalmanorcommunityprojectvolunteer.eventbrite.com
Various dates and times available, 16 years and over.
Tuesday 17 July 9:30am – 3:30pm
Wednesday 18 July 9:30am – 3:30pm
Thursday 19 July 9:30am – 3:30pm
Friday 20 July 9:30am – 3:30pm
Saturday 21 July 9:30am – 3:30pm
Tuesday 24 July 9:30am – 3:30pm
Wednesday 25 July 1:00 – 7:00pm
Thursday 26 July 9:30am – 3:30pm
Friday 27 July 9:30am – 3:30pm
Saturday 28 July 10:00am – 4:00pm