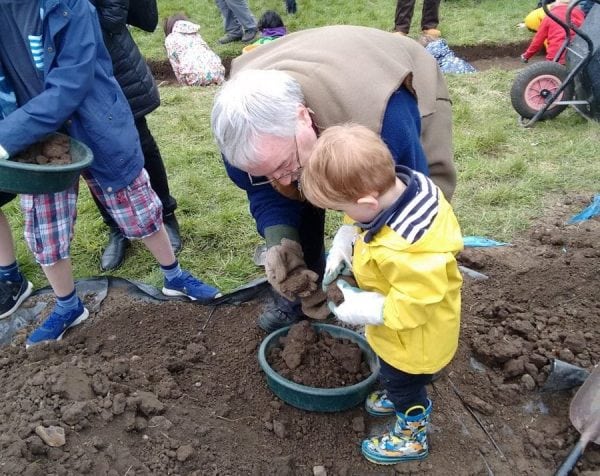 Mini Diggers
Join us at the Vinegarth site with your children (under 5) for a fun session at this exciting time.
A special 'archaeology' themed session aimed at children ages 5 and under.  Mud exploring and churchyard activities.  Children can dig for their own treasure and join in on the fun.
Free – just turn up and dig away.