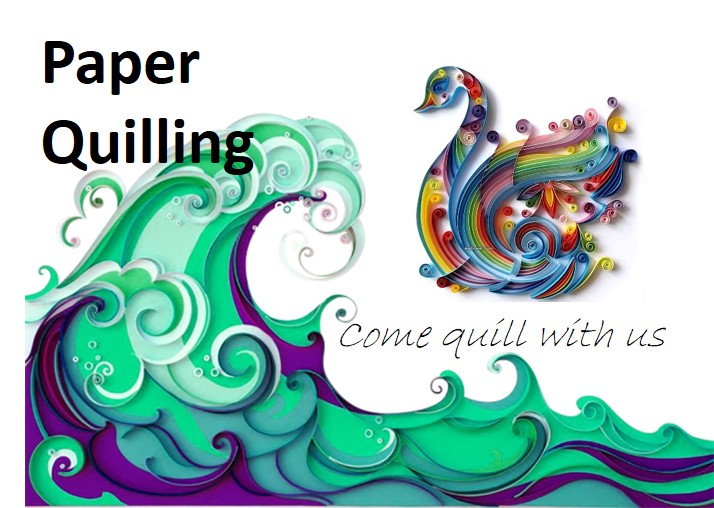 FULLY BOOKED – Quilling Workshop
Why not bring the whole family to have a go at this ancient art form.
Some people believe that quilling was started in China after the invention of paper, others from ancient Egypt, whilst others think the craft had its origins in the 13th century.
It involves the use of strips of coloured paper that are rolled, shaped, and glued together to create decorative designs, on greetings cards, pictures, boxes, eggs, and to make models, jewellery, mobiles etc.
We are holding workshops at the Youth Hub in Haxey on Saturday 14 March 2020, 10.00am-12.00pm and 1.00pm-3.00pm.
So if you are feeling creative why not join the team and have a go at this historical art.
Open to all ages, with all materials supplied.
Places are FREE but do require a ticket booking on Eventbrite following the link above as we have limited places.
https://www.eventbrite.com/e/quilling-workshop-tickets-94355001349