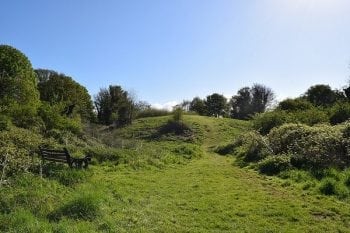 Walking Axholme's Past
A walk with local author Robert Fish. This walk will begin at Kinnard Castle, Owston Ferry, and using examples along the way will explore the triumphs and tragedies over a thousand years of Axholme history. Come along and find out about a gravestone that split a religious community, a river tragedy that shook a village, a Carthusain priest who defied Henry VIII and how, despite riots and murder, a Dutchman changed a landscape.
There will also be the chance to spot wildlife along the way.
Starting at 10am at St Martin's Church in Owston Ferry. Street parking only. Public facilities will be available in the village.
This walk will be 3-4 miles.
Please wear sturdy boots and clothing suitable for the weather conditions.
Bring a packing up and drink.
This is a bookable event only.  Get tickets by clicking the link – https://walkingaxholmespastbooking.eventbrite.com
#hlfsupported #thisisnorthlincs #thisistheisle North Lincolnshire Council Heritage Lincolnshire