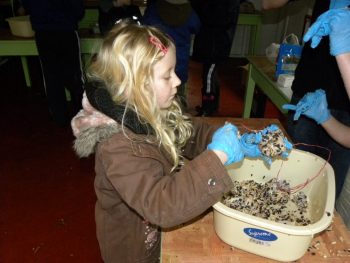 A Meal fit for a Bird!
At Thorne Community Wood (Lock Hill, Thorne, DN8 5EP)
Sunday 3rd December 1.30pm-3.30pm
Come along and make some FREE tasty treats to look after our garden birds this Winter, using natural materials from the Isle. You can either take the feeder home or donate to a site within the Isle. This event is open to all ages.
This is a partnership event with the Friends of Thorne Community Wood
For further details please contact
Community Education Officer Jo Meays at
Email: [email protected]
Phone: 01724 296723