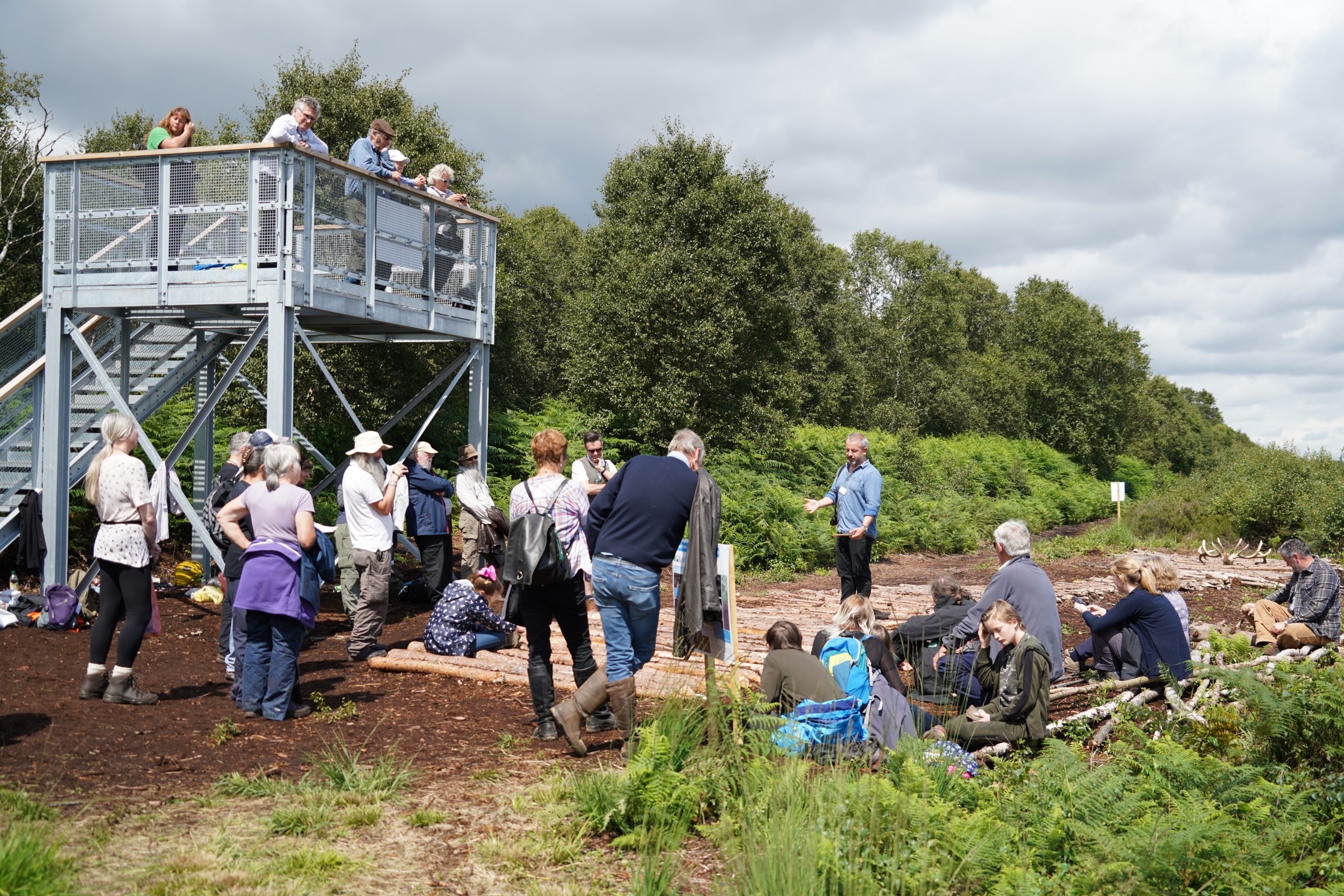 Project Overview
This project has seen the installation of two new platforms overlooking the old peat milled fields and Packard's Heath, where Nightjars breed each year.
This gives the visitor a new experience of the National Nature Reserve – allowing new values and perspectives to be achieved over the expansive long-viewed landscapes of the Humberhead Peatlands.
The viewing towers can be found on Hatfield Moors National Nature Reserve, Bawtry Road, Hatfield Woodhouse, Doncaster DN7 6BF. Follow the yellow route from the car park.
Project lead organisation and other organisations involved
Lead: Natural England
Supported by: North Lincolnshire Council
Measure
Install viewing platforms
Design and install interpretation
Enhanced visitor experience
Target
2
2
50
Delivered
2
1
40
What difference has this project made reconnecting people with their landscape and cultural heritage?
The installation of the viewing towers have really given visitors a different perspective of the NNR; for example, looking over the old milled peat fields visitors can start to appreciate how wet the site really is becoming thanks in part to the Peatland Restoration work that has been completed in the wider IoAHC Partnership Programme.
"It gives you a higher perspective on the Moors."
Gallery
Tags
hatfield-moors,hatfield,hatfield-moor,hatfield-viewing-towers,hatfield-viewing-towers,hatfield-viewing-towers,hatfield-moors,isle-of-axholme-hatfield-chase-landscape-partership,