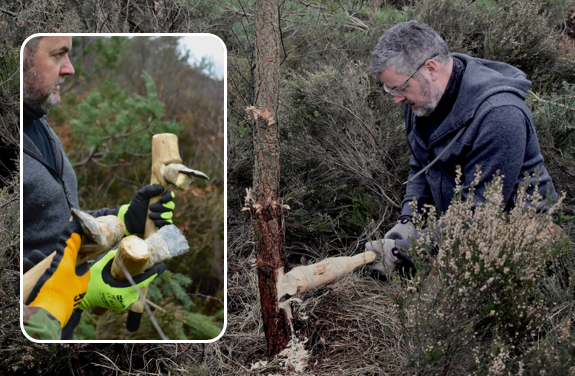 Experimental Archaeology: Becoming a Stone Age Builder
If you missed out on the 'Becoming a Stone Age builder' workshop there is still time to come along and hear about this amazing project on Hatfield Moors.  We have another exciting workshop planned.
Join trackway archaeologist, Dr Henry Chapman and experimental woodworker, Mark Griffiths on Saturday 23 and Sunday 24 February for a weekend of Neolithic fun and learning. Hear about the Stone Age community who built the amazing trackway and have a go at using their traditional tools, the axe and adze.
If you are interested and would like to join us or need further information then email Laura Higgins, Archaeology and Heritage Officer for #IoAHC Landscape Partnership on [email protected]
Following this workshop there will be two sessions for actual trackway building – details further in the calendar.