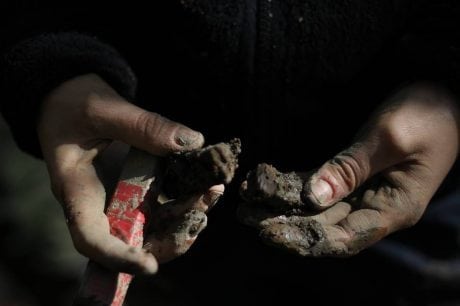 Exploring the hidden landscapes of the Humberhead Levels using Geoarchaeology
Join the team from Rediscovering the Wildscape at Waters' Edge Visitor Centre and Country Park
The project wildscape team will be running a number of talks throughout the day as well as demonstrating different aspects of geoarchaeology, from sample collection (where things get quite muddy!) to analysing pollen grains under the microscope and looking at finds from archaeological digs. There will be a chance to speak to the researchers involved in the project and ask questions and to interact and see with all the different stages of research the project which is taking place in your local area. .
A free educational event for all the family! Activities are aimed at children aged 8+ all the way through the adults!
Project Background
The project Wildscape team are looking at the wild and 'hidden landscapes' of Thorne and Hatfield Moors and the surrounding areas, especially the nearby floodplains and meres. These 'hidden landscapes' are the prehistoric, historic and post-medieval landscapes of the Humberhead Levels, which are preserved and concealed by the peat, river floodplains and farmland. In order to understand these landscapes the team conduct geoarchaeology.
Geoarchaeology is a research approach which uses techniques and knowledge from a number of disciplines such as Geography, Geology and Earth Sciences in order to help our understanding of archaeology.