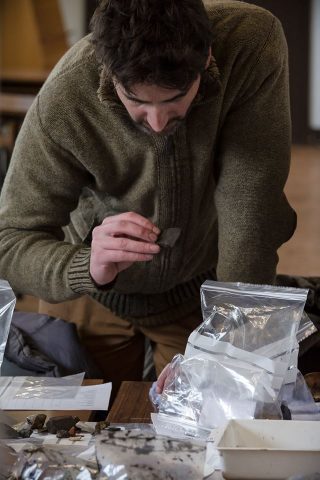 Finds Processing with North Lincolnshire Museum
Finds Processing with North Lincolnshire Museum
Thanks to our fieldwalking volunteers, we have lots of lovely finds that need sorting, washing and labelling.
We collect finds from the ploughsoil and this helps date a site. Finds also provide archaeologists an idea of the activities that took place there.
Working with our colleagues over at North Lincolnshire Museum the #IoAHC team will be hosting a Finds Processing session on the 3rd Tuesday of the month for 3 dates from 10am to 3pm.
The sessions are free and previous experience is not needed. Just turn up!
You can bring a packed lunch or grab a bite to eat in North Lincolnshire Museum's Courtyard Tearoom. Visit https://www.facebook.com/Northlincsmuseum/ to learn about their upcoming events and exhibitions.