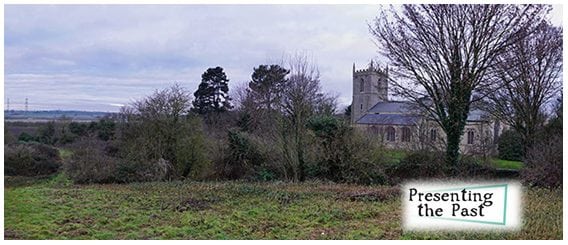 Owston Ferry Landscape Archaeology Workshops
Presenting the Past is now taking bookings for their free summer of landscape archaeology at Owston Ferry. They will teach you how to practice and understand archaeology without even putting a spade in the ground!
You can give geophysics, topographical surveys, field walking or finds washing a try – or even give all of them a go.
Refreshments are not provided.
Further details will be sent via email upon registration to a workshop.
Children over 8 are also invited but must be accompanied by an adult.
There are a limited number of places on each course so booking is essential. To book your place – email your name and contact number to [email protected] or call 01529 461499
| | | |
| --- | --- | --- |
| Geophysics Workshop | 26 June 2018 | 10:30 – 12:30pm, 1:30 – 3:30pm |
| | 27 June 2018 | 10:30 – 12:30pm, 1:30 – 3:30pm, 5:30 – 7:30pm |
| | 24 July 2018 | 10:30 – 12:30pm, 1:30 – 3:30pm |
| | 25 July 2018 | 10:30 – 12:30pm, 1:30 – 3:30pm |
| | 26 July 2018 | 10:30 – 12:30pm, 1:30 – 3:30pm |
| Field Walking Workshop | 3 July 2018 | 10:30 – 12:30pm, 1:30 – 3:30pm |
| | 4 July 2018 | 10:30 – 12:30pm, 1:30 – 3:30pm, 5:30 – 7:30pm |
| | 31 July 2018 | 10:30 – 12:30pm, 1:30 – 3:30pm |
| | 1 August 2018 | 10:30 – 12:30pm, 1:30 – 3:30pm |
| | 2 August 2018 | 10:30 – 12:30pm, 1:30 – 3:30pm |
| Finds Washing Workshop | 3 July 2018 | 1:30 – 3:30pm |
| | 4 July 2018 | 5:30 – 7:30pm |
| | 31 July 2081 | 1:30 – 3:30pm |
| | 1 August 2018 | 1:30 – 3:30pm |
| | 2 August 2018 | 1:30 – 3:30pm |
| Topographic Workshop | 16 July 2018 | 10:30 – 12:30pm, 1:30 – 3:30pm, 5:30 – 7:30pm |
| | 7 August 2018 | 10:30 – 12:30pm, 1:30 – 3:30pm |
| | 8 August 2018 | 10:30 – 12:30pm, 1:30 – 3:30pm |
| | 9 August 2018 | 10:30 – 12:30pm, 1:30 – 3:30pm |