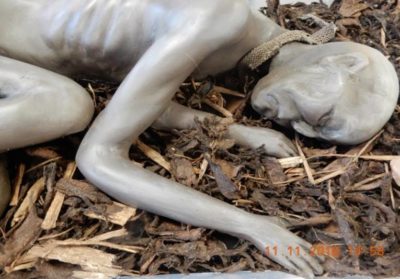 SOLD OUT – Talk – Bog bodies, landscape archaeology, and pain & suffering
Bog bodies, landscape archaeology, and pain & suffering – a talk with Dr Henry Chapman
This is a ticket only event. To book your place please confirm via the Eventbrite link here. Please produce your ticket upon arrival.
https://www.eventbrite.com/e/bog-bodies-landscape-archaeology-and-pain-suffering-a-talk-with-professor-henry-chapman-tickets-59831426407?fbclid=IwAR3ALHjY8V7F3rDgZ4WMkSAHJgbakaHRPdcV7C5mGmcY9-g1JXEeccSbE7k
Please note
The talk will include details of violence and death. It is not suitable for children.
'Bog bodies' is the name given to the often exceptionally well-preserved human remains found in peatlands. Due to these high levels of preservation they provide the rare opportunity to explore details about the individuals themselves, their final meals, and exactly how they died. Because of this we know that many examples were victims of violent deaths, and it has been suggested that they relate to acts of human sacrifice. This talk will introduce bog bodies and will present new research relating to the specific locations chosen for these acts, highlighting how an approach more in common with crime scene investigation can reveal new information about underlying motives. It will also explore details of the injuries experienced by the victims, raising questions about their experience of pain and suffering, and providing a new interpretation for many of these bodies.
Henry Chapman is Professor of Archaeology at the University of Birmingham. He has spent his entire career working in peatlands and other wetlands to interpret the relationships between people in prehistory and the environments they inhabited. Henry has worked extensively on both Thorne and Hatfield Moors, including the excavation of the Hatfield Moors later Neolithic trackway and platform, in addition to the excavation of the marsh fort of Sutton Common. He is currently excavating a similar marsh fort in Shropshire, and is working on a variety of bog body landscapes in the UK and Denmark
Cover image: bog body image from Neolithic Trackway and Platform launch event on Hatfield Moors. Thanks to Kirsty High from University of York.