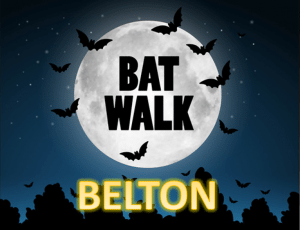 Bat Walk – Belton
Ever wondered what type of bat is circling your house/street? Would you like to help us build data on our bats and find out?
The project is holding a week long survey to find out where bats are located on the Isle; how many and hopefully identify the species.
Sadly bats have been in decline over the years as roost sites are decreasing, so this data would be extremely important and will be added to our new interactive project map.
You can request a bat survey pack (email Landsc[email protected]) or download from our website (www.ioach.net) to complete your own bat survey in your garden, no specialist equipment or experience necessary.
Alternatively, why not join us on a bat walk using bat detectors?
The last of the 3 walks is to be held at Belton All Saints Church – meet at the church
Refreshments will be provided.
Children are invited to dress up for the walk and a prize will be available for the best dressed.

Please book your place via eventbrite – https://www.eventbrite.com/e/bat-walk-belton-tickets-49889115688