Althorpe Memorial Hall
The William Stephenson Memorial Hall in Althorpe was built in 1903. Money was given towards its building and that of the Methodist Chapel by James Stephenson. James was a local prominent businessman who had built Landowne House in 1877. His son was William Stephenson. Inside the memorial hall is a stained-glass window depicting a wreath with grapes and a laurel garland below. There is an inscription which reads 'I am the true vine/ in memorium/ of George, Eric Lionel and Urban Arnold Stephenson/ killed in France 1915, 1916 and 1918. Erected by their Mother.' George died in 1915 aged 33 and his brother Eric Lionel died in 1916 aged 23. They were the sons of James and Clara Frances Stephenson. Urban Arnold Stephen died in March 1918 aged 21 and was the son of James and Hannah Ruth Stephenson. All three were part of seven brothers who fought during the First World War. They are buried in France but a white cross in St. Oswalds Churchyard also commemorates them. The memorial hall is now used for private and village events.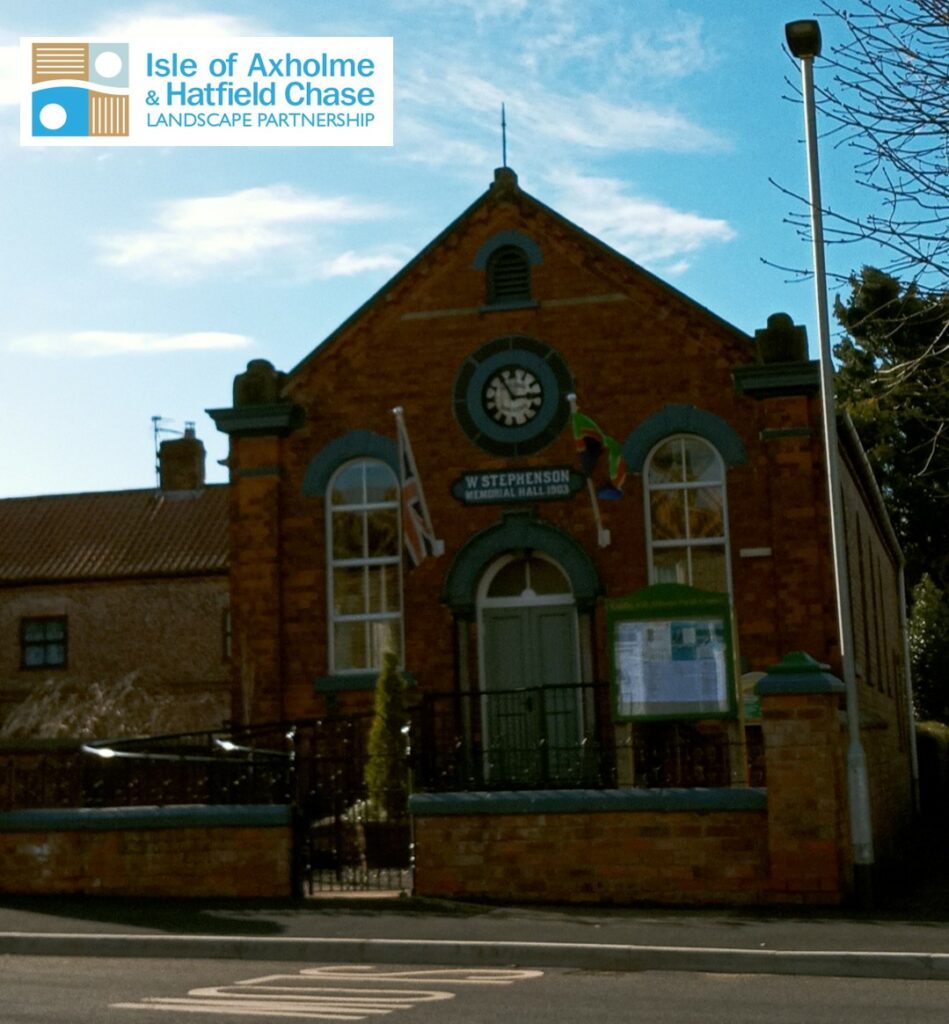 Image and text copyright Isle of Axholme and Hatfield Chase Landscape Partnership.