Kelfield Dutch Architecture
This grade II listed house in Kelfield is dated from 1689. It is the only example of a house of this period with curvilinear gables in the area. These gables are a Dutch style of architecture and show the influence of the Dutch workers who came to the Isle of Axholme with Vermuyden. Cornelius Vermuyden was commissioned by King Charles I to drain the lands of the Hatfield Chase and the Isle of Axholme. They started this work in 1626 and faced much opposition by locals. Despite this many of the Dutch workers chose to stay in the area after the drainage was finished and their influences can still be seen today. This house contains the inscription above the door of '1689 E TD' and two hearts. It is thought that it was possibly built for the Everatt family who were recorded in Kelfield in the late 17th and early 18th Centuries.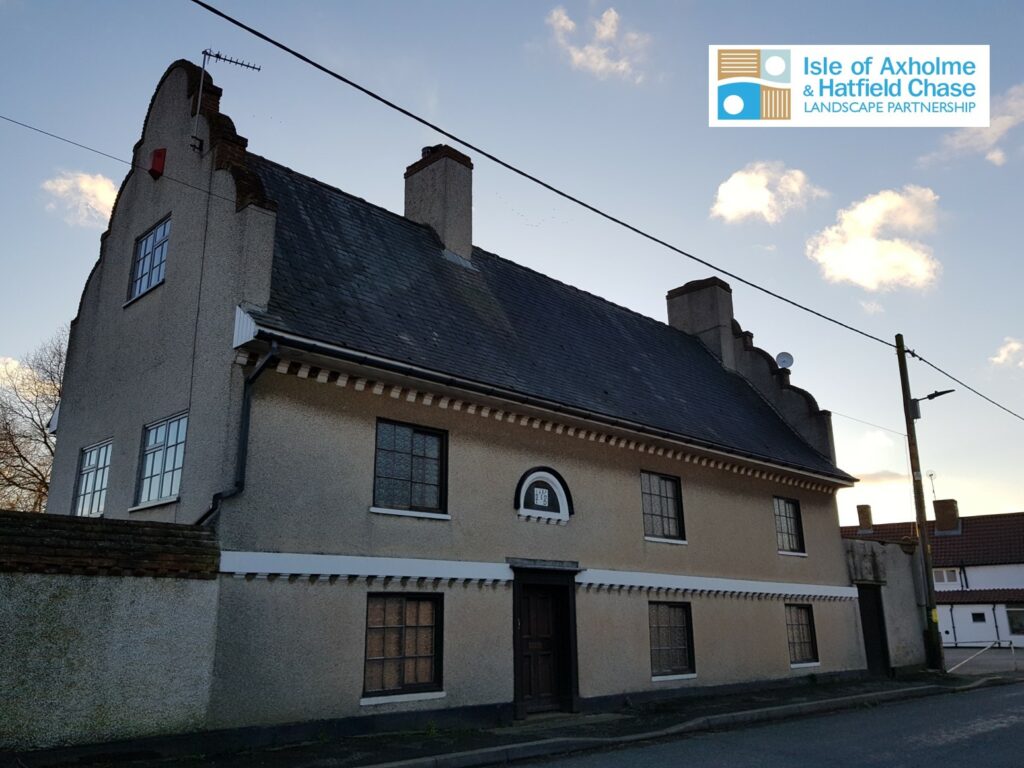 Image and text copyright of Isle of Axholme and Hatfield Chase Landscape Partnership.