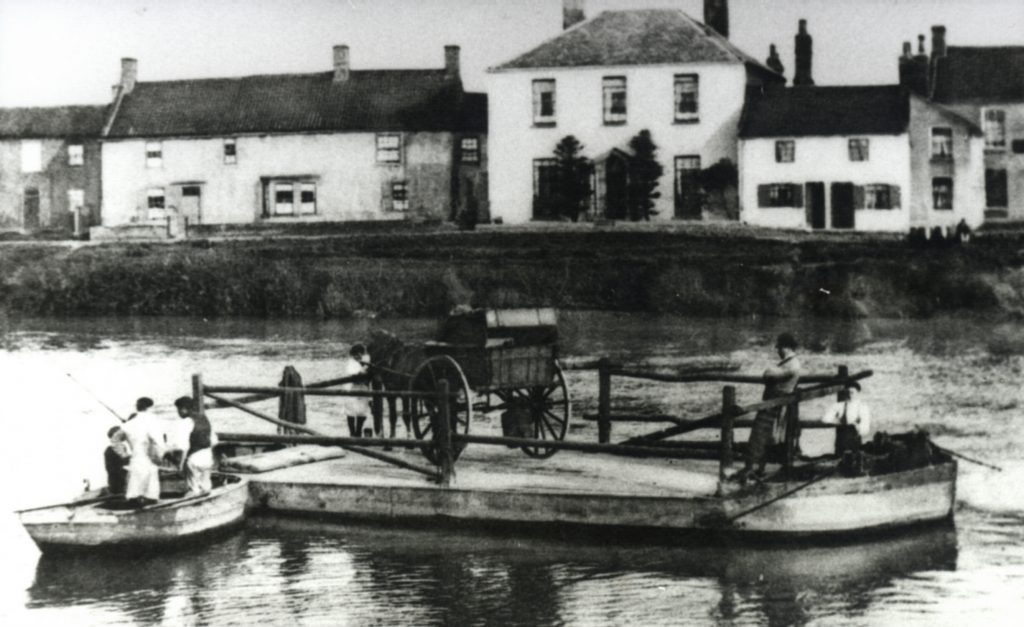 The horse ferry at West Stockwith on the River Trent c.1900.
There were several horse ferries in the villages along the River Trent. They were a means of transporting horses or large and heavy goods across the river.
West Stockwith was also joined to East Stockwith with a passenger ferry which continued to operate until 1953.
Before the opening of the Keadby Bridge in 1916 this was the only means for people to cross the river.
Image courtesy of North Lincolnshire Museum service.