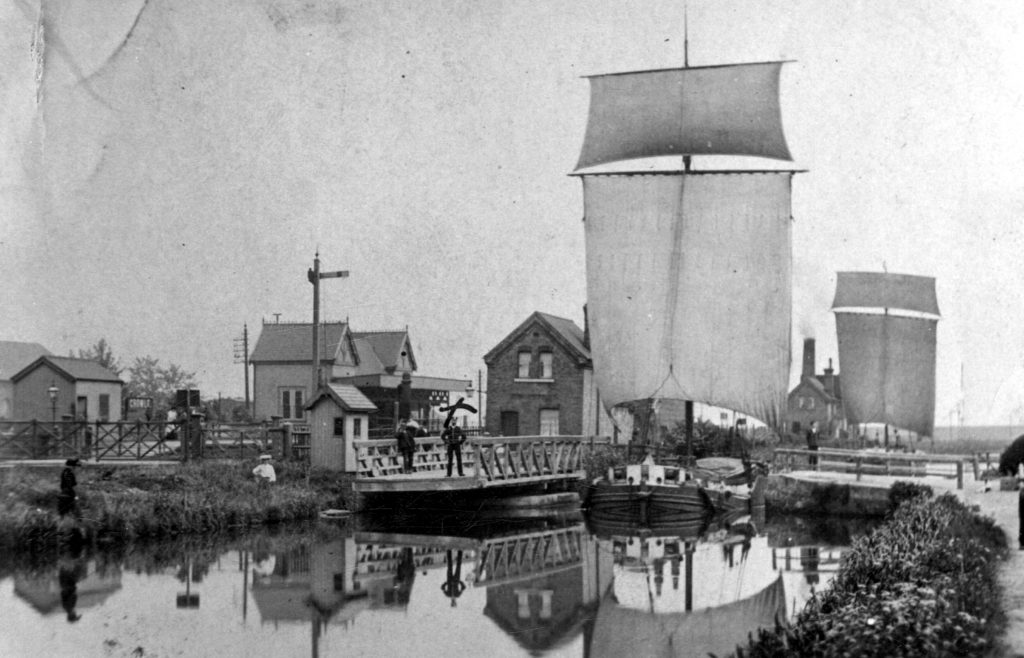 The Swing Bridge on the Stainforth and Keadby Canal at Crowle. Circa 1900, Humber Keels can be seen passing through and the railway station is on the left.
This canal connected the River Don Navigation at Bramwith to the River Trent at Keadby. The idea of a canal connecting these two rivers was first put forward in 1763. The Act of Parliament to authorise the works was finally obtained in 1793 and the canal was opened in 1802.
During its life it was controlled by several railway companies and was primarily used for the transportation of freight. Until 1966 when the line was closed, this canal was crossed by the Axholme Joint Railway at Ealand.
The primary use of this canal is now for leisure.
Image courtesy of North Lincolnshire Museum service.