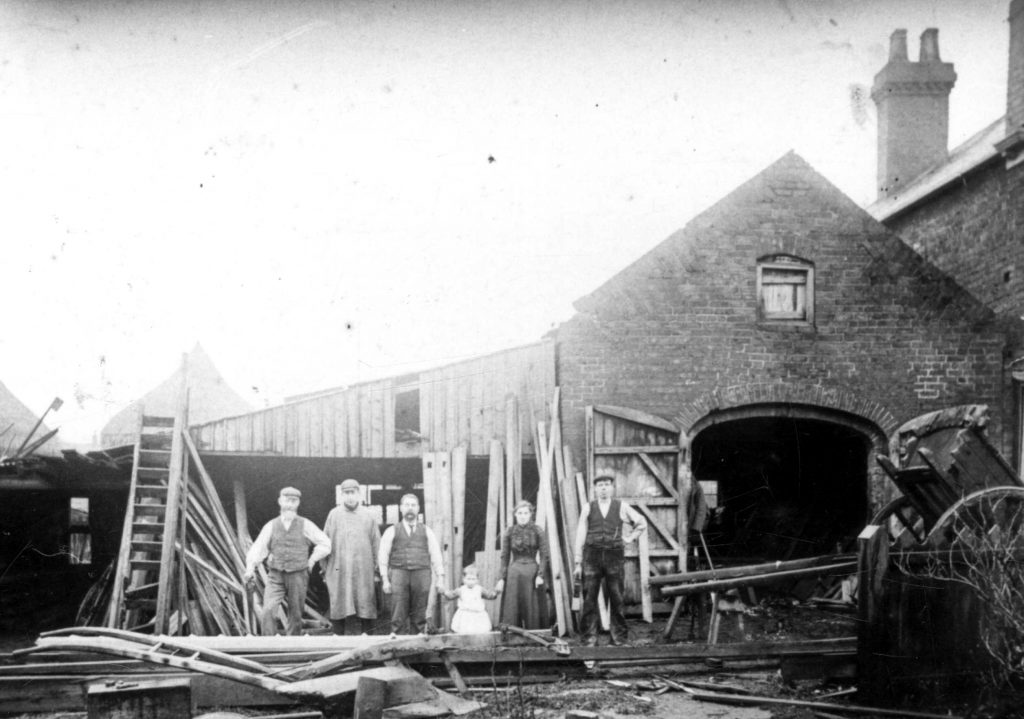 William Seatons Wheelwrights shop in West Butterwick. There has been a Seatons Wheelwrights in West Butterwick since at least 1856 when it was listed in Whites History, Gazetteer and Directory. Other professions in the village included farmers, blacksmiths, grocers, bakers, shoemakers, farrier, carpenter, tailor, butcher, beer seller, rope and twine makers and brick and tile manufacturer. Such a range of businesses meant residents never had to travel far to get the things they needed.
West Butterwick was an ancient seat of the Sheffield family who later lived at Normanby Hall near Scunthorpe.
Image courtesy of North Lincolnshire Museum Service.