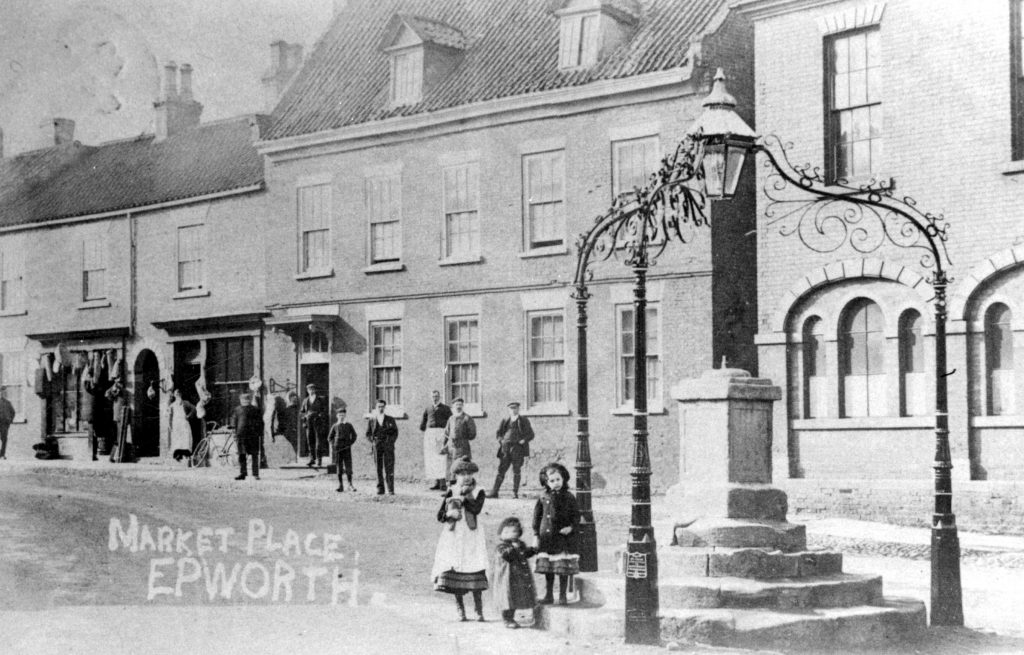 Market Place, Epworth.
The cast iron supports surrounding the stone cross were erected by public subscription to commemorate the Coronation of Edward VII. These have since been removed. John Wesley of Epworth and founder of Methodism is said to have regularly stood at this market cross and preached. He later travelled the country giving his religious sermons.
Image courtesy of North Lincolnshire Museum service.